TOP RATED HOUSE WASHING IN ASTON, PA
 We have a 100% customer satisfaction guarantee, We Provide Excellent Quality, Cost-Effective House Washing Solutions
Trust the Top-Notch House Washing Professionals in Aston, PA
Supreme Power Washing is a reliable house washing company. We understand that house washing is the most effective technique to give your property a new, healthy look while significantly increasing the curb appeal. Despite the strength and durability of house sidings, routine maintenance helps to prevent expensive repairs and replacements. With the help of Supreme Power Washing's house wash PA services, your property will remain beautiful and spotless.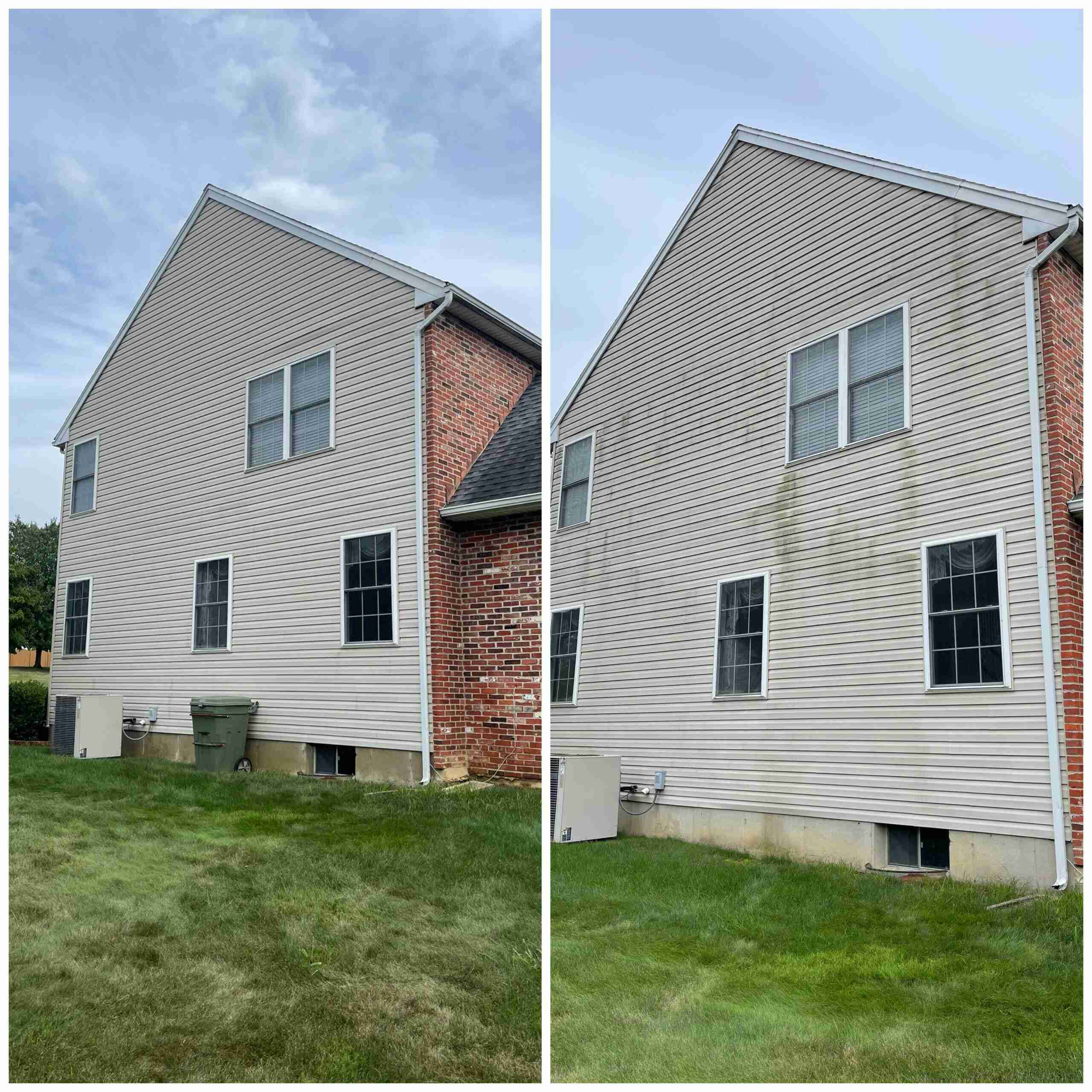 Honest Remarks From Your Neighbors
See how satisfied our clients are with our top-notch pressure washing services.
Great results on all areas around my home. Siding, stucco, windows, ,trex decks, and stone walkways, quick work and very reasonable cost. Absolutely recommend supreme power washing for all home owners.
Anthony did a great job and I would have no problem recommended his services to my neighbors and Friends
Kristina Vacha
2022-04-25
They scheduled my appointment quickly. My siding had a lot of moss on it and he washed it until it was cleaned off. I really appreciate the job being well done.
Jennifer Jamieson
2022-04-24
Great customer service and we were pleased with everything.
I found Supreme Power Washing on Google Anthony answered the phone. He was professional And very nice to talk to. I have recently moved and did not know anyone so I took a chance on them. Anthony came himself looked over my home. He made some suggestions and even cleaned up my neighbors area at no extra cost. He got rid of cobwebs and the siding and brick look clean and bright. I would recommend Supreme Power Washing Yo anyone. I give them 5 stars. Fran Donnelly Springfield, Pa
Dot Goldenbusky
2022-04-12
Very happy with their work. Our house looks beautiful!
Charles Hamilton
2022-04-06
These guys did a great job. They were on time and provided great service. Everything turned out great. I highly recommend them.
Christopher Mantei
2022-04-05
Work was done quickly and very well. We had never had a power washing done for 12 years and it was no problem for Supreme! A very gnarly trex deck was also renewed to clean and all for a very reasonable price. Highly recommended to all.
Why Choose Supreme Power Washing Over Other House Washing Companies?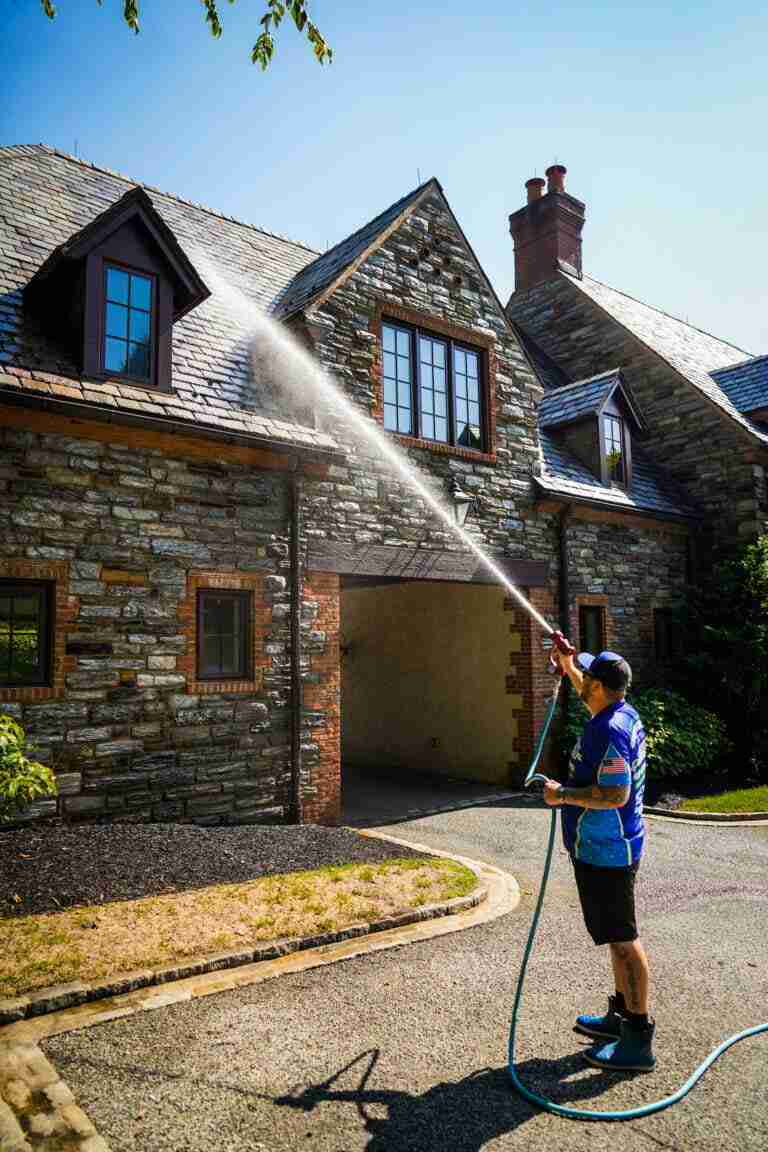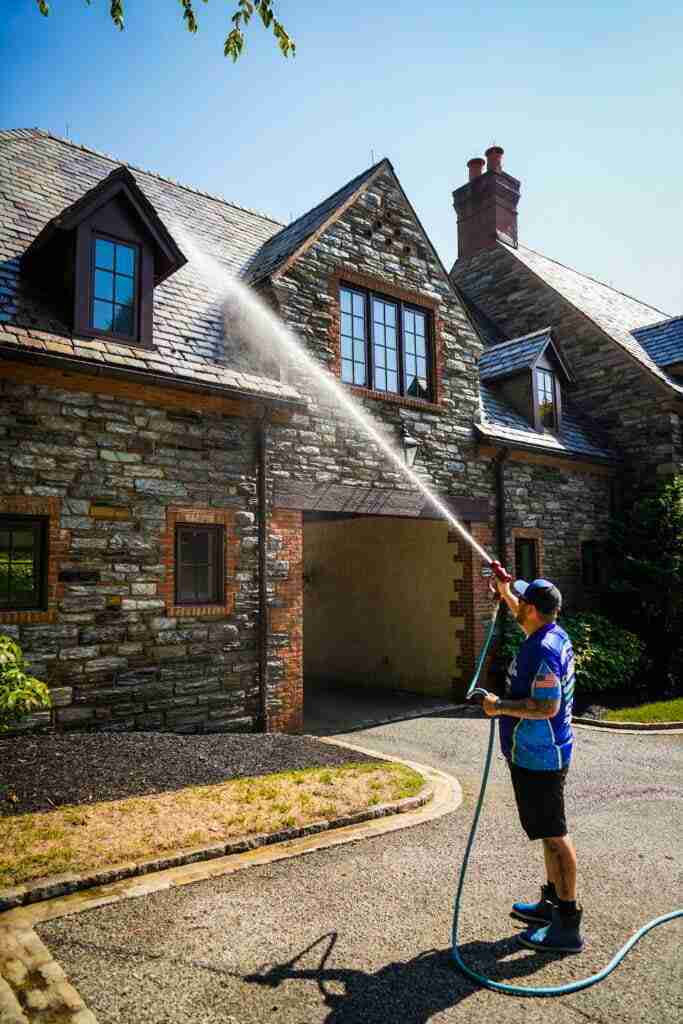 Every day, the weather, filth and grime, water, and moisture are exposed to your roof, siding, walkways, and driveway. Mold, mildew, moss, and algae love dark, moist environments. On your concrete, algae might be black or green, and green mildew can grow on your home's siding. Overall, these organisms have the potential to degrade the exterior of your home and reduce its value.
Our gentle cleaning process with 100% biodegradable cleaning agents successfully removes mold and mildew as well as spider webs or other critters. It is necessary for the health of your siding as well as the appearance of your home's exterior. Supreme Power Washing is delighted to provide our expertise, exterior house wash to your household, ensuring a spotless clean that is suitable for your siding.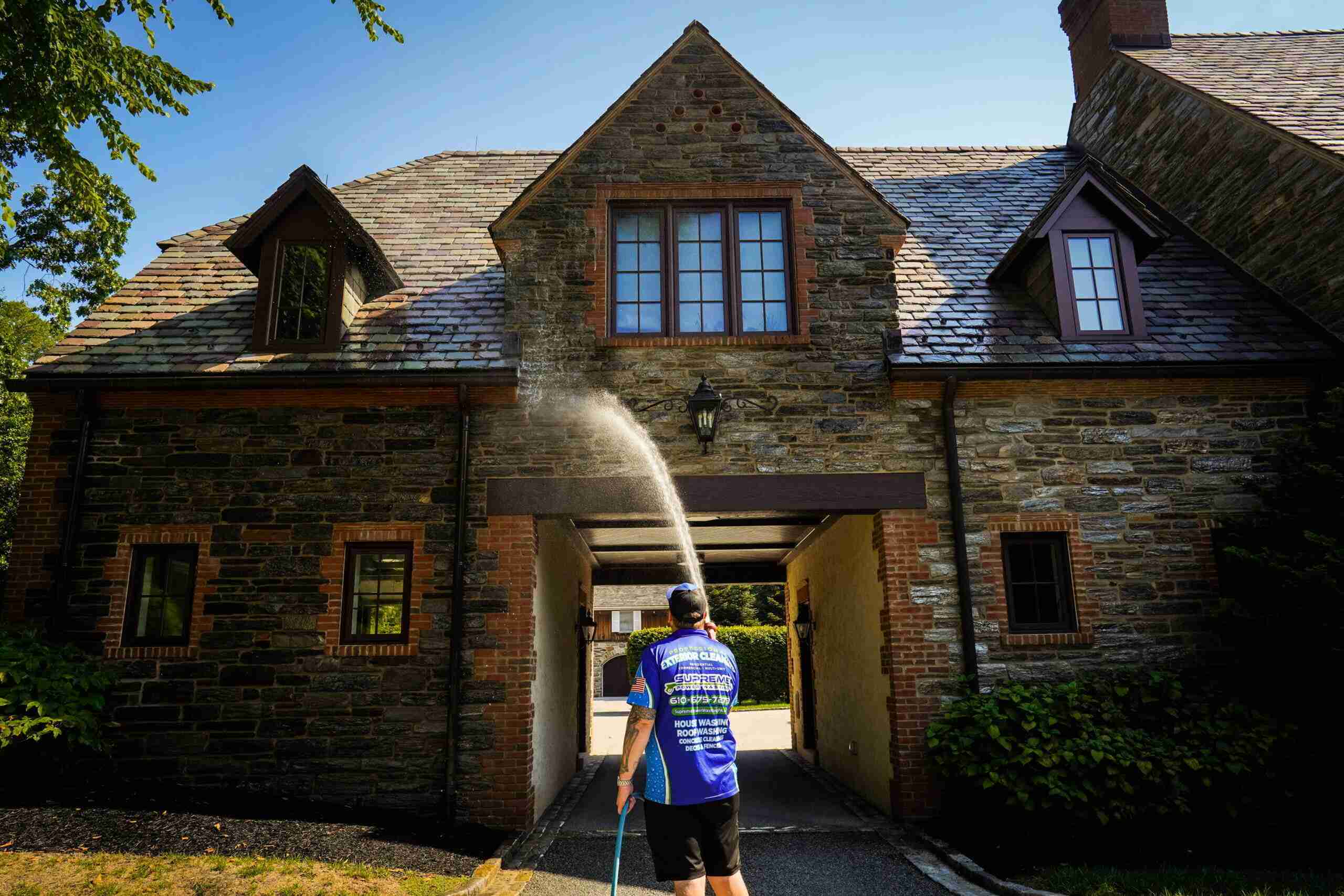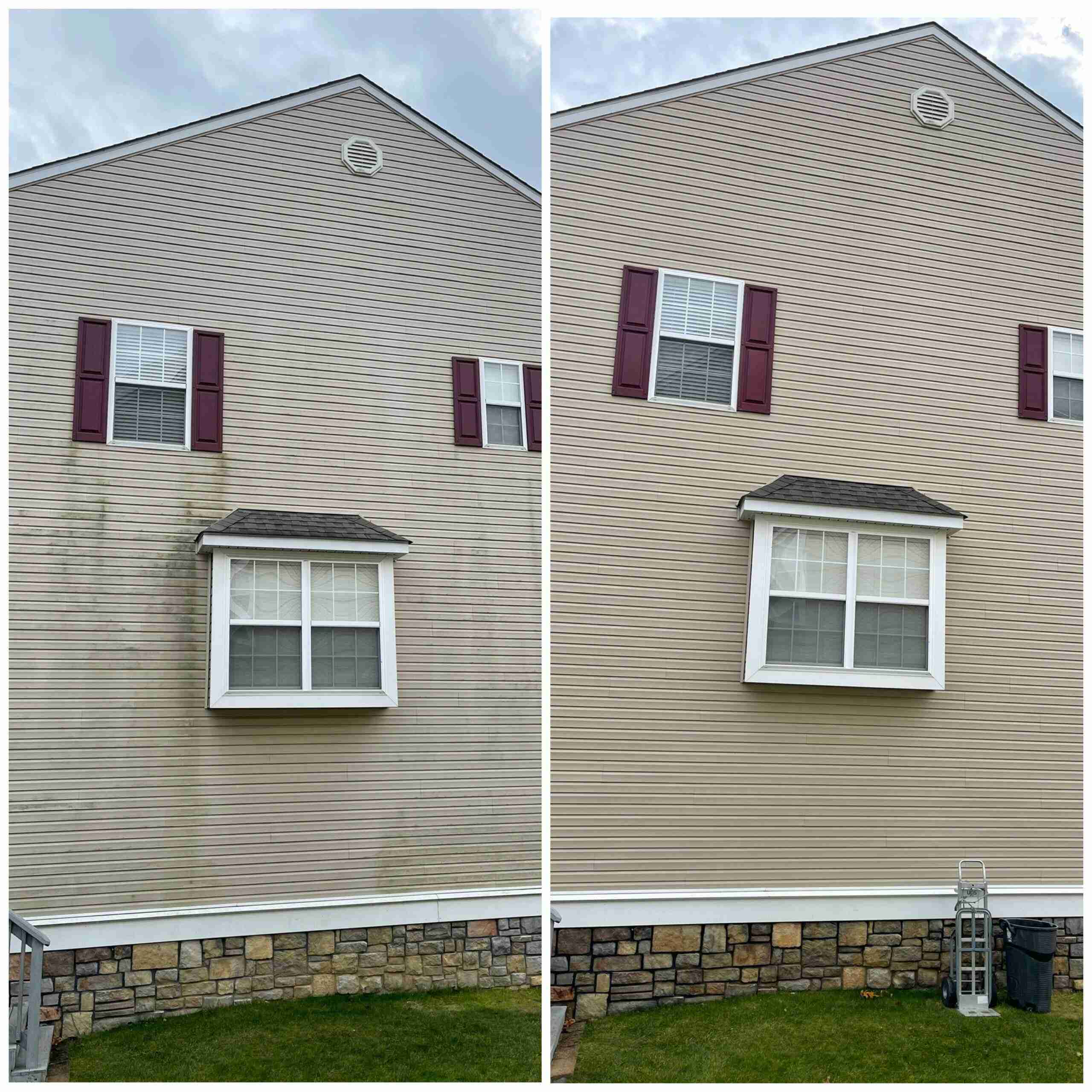 A Reliable Soft Washing Solution For You
Over the years of pressure washing, Supreme Power Washing has gained experience and expertise. We know that adopting a technique for pressure washing known as "soft washing" will allow you to clean your house without risking any additional harm.
Soft washing, commonly referred to as low-pressure washing, is the covering of a surface in a thick, frothy lather while using low pressure and a highly concentrated mixture of cleaning ingredients. This foam breaks down algae, mold, mildew, and other pollutants that would often require labor-intensive cleaning. Thorough washing is all you need to reveal a lovely shine when the cleaning mixtures have finished their work.
When it comes to cleaning houses, using low or no pressure washing is crucial. A headache like that is not anything anyone needs to experience. House sidings can be chipped or damaged by using the high-pressured blast that a conventional pressure washer can provide. For a sparkling clean that won't harm your siding, Supreme Power Washing is glad to bring our house washing expertise to your property.