Delaware County gets a good dose of winter every year and biting cold, freezing rain, and snowstorms are predictable yearly annoyances to every resident and business owner in Philadelphia. Snow removal is key to keeping your business ready, even when other operations slow down or cease in the winter chill. If your firm isn't winter-ready, you should expect to meet a few roadblocks like employees who can't get in to work, discouraged customers who may be blocked from entry, and slip-and-fall accidents.
When snow piles up, our professional team works around the clock to keep your operations running smoothly. Our snow removal services help businesses throughout Delaware County, Chester County, and the nearby area to make winter safer. We are ready for the freezing weather with the tools and experience to handle your commercial snow removal.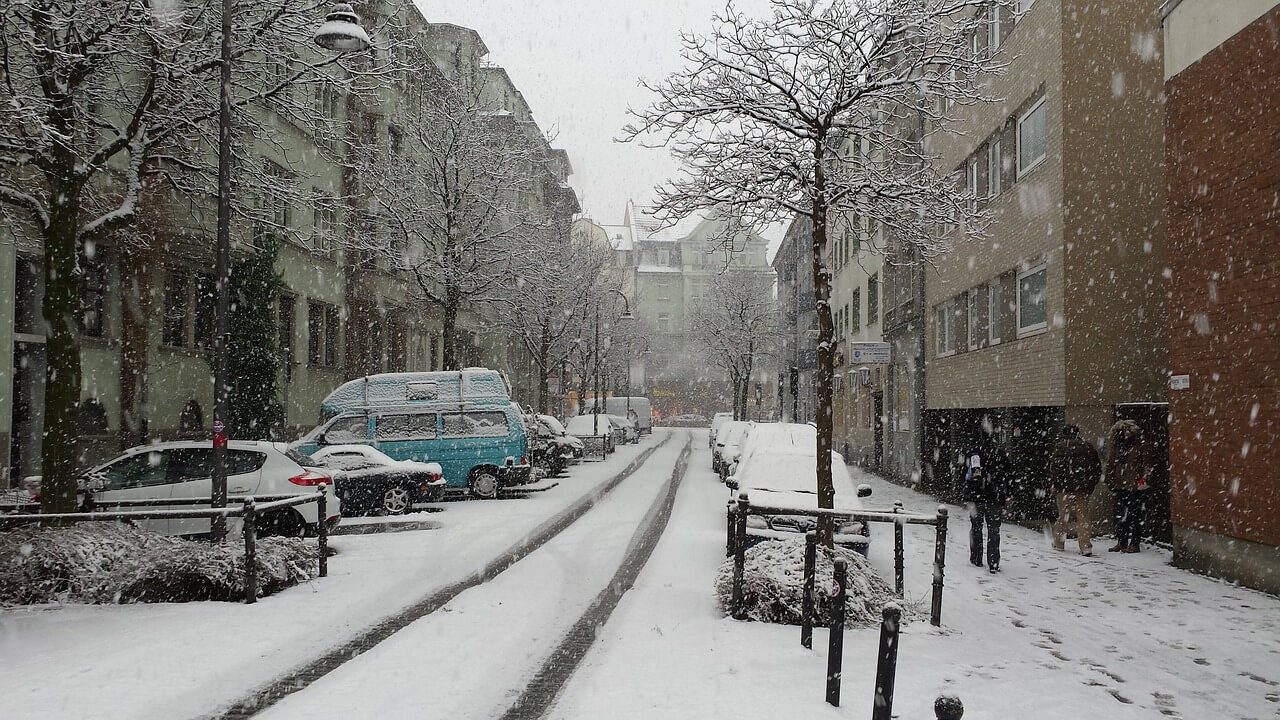 Commercial Snow Removal Professionals
Slippery ice and snow-covered floors, parking lots, and sidewalks are at the top of the list of potentially dangerous situations that you, your clients, and your staff may have to face. Property damage and injury caused by slipping and sliding are nightmares faced by every business owner. And a business covered in dirty snow does not convey the best message to your customers or the public.
Winter storms are common in Delaware County, and snow removal is mandatory for many Philadelphia businesses and commercial properties that remain open in the winter months. Prompt service from Supreme Power Washing can make your customers, guests, and employees feel safer, and they will respect your attention to detail. Most importantly, they will be able to access offices, work sites, stores, and vital commercial and government services.
Based in Aston, PA, our team of qualified professionals stands ready for snow removal in Delaware County, Chester County, and nearby service areas. We will combat the snow and ice on your service road, concrete or asphalt driveways, parking lots, or sidewalks with our professional expertise and the most recent technology. We can get the job done quickly and efficiently while minimizing interruptions to your day-to-day business activities.
Benefits of Commercial Snow Removal
Hiring Supreme Power Washing to promptly clear your sidewalks and parking lots of snow and ice shows that your company cares about the well-being of the other residents in the area. It helps your business demonstrate reliability, safety, and respect to the community. That's one benefit of our snow removal service in Delaware County.
As a property or business owner, you are responsible for the safety of employees, visitors, clients, and the public if they have access to your grounds. Lawsuits resulting from winter accidents caused by inadequate attention to ice and snow on sidewalks, stairs, and parking lots can be a nightmare. Our commercial snow removal services will help keep you ready for winter and reduce this kind of risk when the snow falls.
Winter is inevitable, so when you need snow removal, contact us today for a free quote. We proudly serve Delaware County, Chester County, and the greater Philadelphia area.
Supreme Power Washing is the company to call if you need the best pressure washing service in PA. Please call
610-675-7279
or use our online form to submit a request.