Hello to another winter season, bringing with it biting cold, freezing rain, and snowstorms. Winter is a time for hunkering down, but it may also be a time when your business operations slow down or stop entirely. If your firm isn't winter-ready, you should expect to meet a few roadblocks on your way to a successful operation.
When snow piles up, the Supreme Power Washing PA snow removal team works around the clock to keep your operations running smoothly. The Supreme Power Washing commercial snow removal services staff is well-equipped and expertly educated to handle even the most difficult grounds care difficulties, such as those posed by winter storms and other major weather occurrences.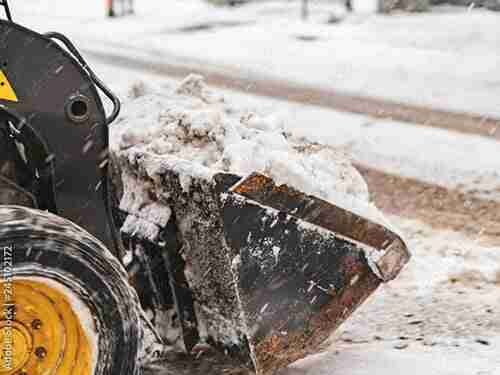 Trust the Finest Commercial Snow Removal Professionals
Winter snow and ice are at the top of the list of potentially dangerous situations for you, your clients, and your staff. If snow files up, it may lead to automobile skidding, people slipping, and other disasters. A storefront or office building covered in dirty snow does not convey the best message to your customers, aside from the safety risks that snow and ice might provide. Let us take care of the snow removal for your company. Make your consumers and employees feel safer so that they will respect your attention to detail and concern for their well-being.
To combat the snow and ice on your road, parking lot, or sidewalk, we have a team of qualified professionals ready to help. We employ clever ideas and the most recent technology to remove snow and ice safely and completely. By hiring Supreme Power Washing, you give the impression that your company is reliable and safe.
The Benefits of our Commercial Snow Removal Services
We'll soon be experiencing winter snowfall and ice buildup! Winter weather hazards can cause stress for all commercial properties if you're not ready. Without Supreme Power Washing-Commercial Snow Removal services, it is your responsibility to keep the parking lots and sidewalks of your commercial property clean and safe for your employees and other guests. If you want safe commercial snow removal at a reasonable cost, then call Supreme Power Washing today.
Supreme Power Washing is the company to call if you need the best pressure washing service in PA. Please call
610-675-7279
or use our online form to submit a request.