Concrete Cleaning PA Concrete Washing Professionals
The layers of grime, dirt, dust, and other contaminants that might accumulate around your property over time may be hard to see instantly. Many business owners don't even notice when their once-welcoming space has turned drab, boring, and unclean. Over time, bird droppings and dirt can build up, destroying the expert image of your driveway or patio. Concrete power washer of concrete washing services from Supreme Power Washing can help you solve these issues.
Concrete washing services from Supreme Power Washing Pa effectively remove years of filth by using high pressure. With our efficient tools, our pressure washing services offer a method for your home to have a spotless and gleaming driveway, patio, and walkway.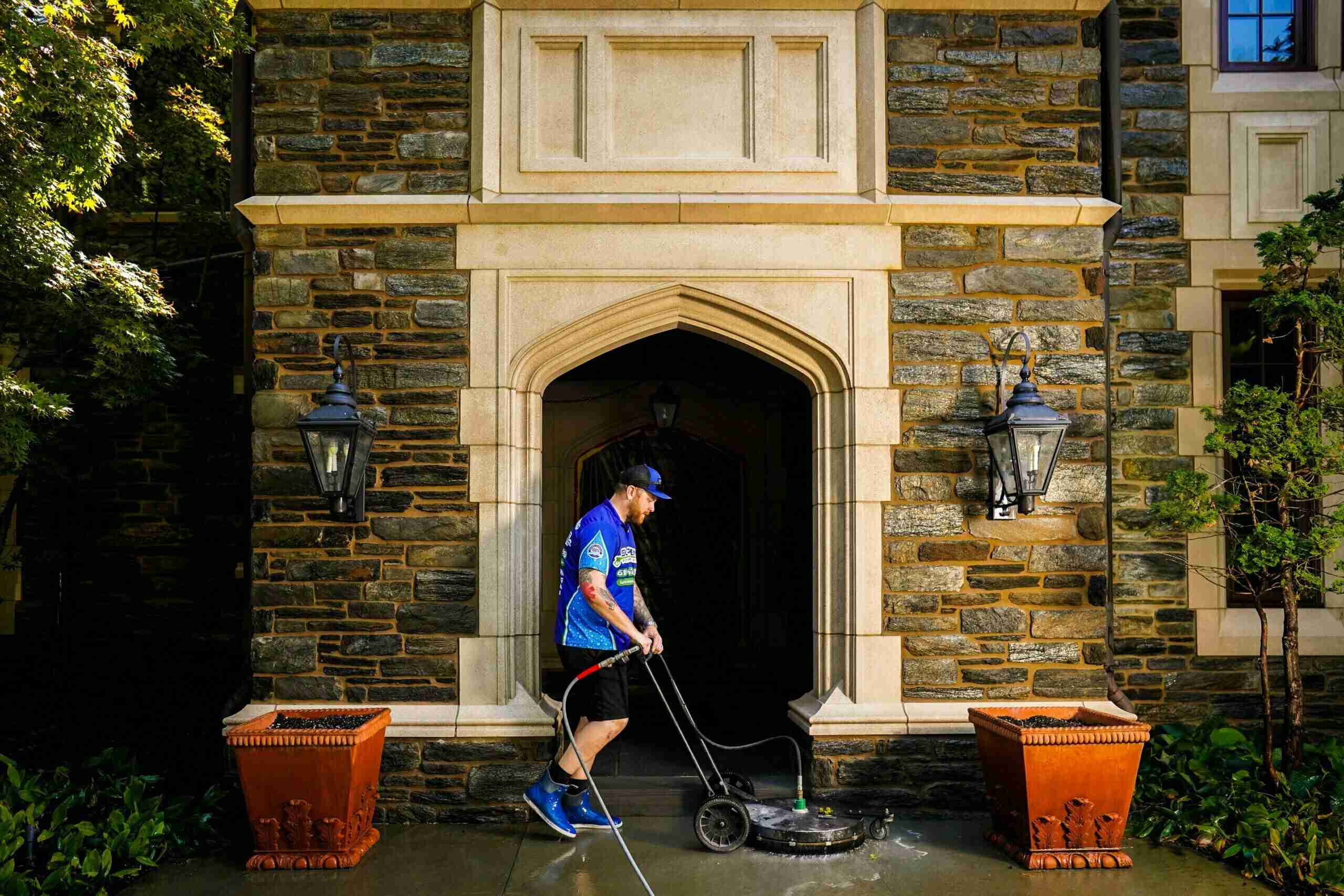 Count on the Top Concrete Washing Professionals
Your driveway and walkways are the paths that lead to your house. When it comes to getting things done, choosing Supreme Power Washing to clean and protect your driveway or patio is the most practical option. Let us take care of the dirty labor! We provide a high-quality, cost-effective concrete cleaning service.
Supreme Power Washing also offers concrete sealing. Once you clean your concrete, protect it by sealing it. The sealing provides a barrier that doesn't allow water to penetrate. No longer will water soak into your driveway, freeze and crack your concrete. It also protects against salt/calcium damage. Your home's driveway, patio, and walkways will stay cleaner longer.
The Value of Keeping Your Concrete Clean
Since driveways are a magnet for mud, tire marks, scuffs, and other pollutants, it is simple to see. These compounds tend to bake in and produce unsightly stains that decrease your home's curb appeal. These pollutants may potentially present a slip risk. With the help of expert pressure washing from Supreme Power Washing, all these eyesores can be removed, which helps in maintaining your driveway clean.
Just give us a call and let Supreme Power Washing maintain your home's curb appeal while protecting your driveway.
Supreme Power Washing is the company to call if you need the best pressure washing service in PA. Please call
610-675-7279
or use our online form to submit a request.